Innovators Building America
In 1940, John Walters Sr. and his business colleagues saw a dire need for replacement torch tips that were both durable and efficient in the welding and metal cutting industry. When creating American Torch Tip, innovative design and high-quality products were the building blocks of our early years. We still hold true to that philosophy today.
Over 80+ years later, we are now fulfilling the mission we set out to accomplish by successfully designing and manufacturing thousands of industry-leading torches and consumables for welding, laser and plasma cutting, and thermal spraying. We make durable products for the industries that build and fuel the modern world. 
The result? More profitable businesses and better infrastructure, period.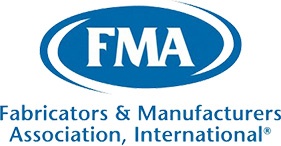 Looking for a rewarding career?
At ATTC we are committed to creating a better experience for our customers. As an established company with over 80 years of manufacturing under our belt, it is our mission to continue innovating and focus on how we can do it better than we did the day before.
This is where you come in!
We are in search of top candidates who want to share their talent and best-in-class experience with our ATTC family. To make sure we are creating a better experience for our team members, we offer very competitive benefits including healthcare, 401K, life Insurance, paid time off and paid holidays.
Learn More About Our Available Positions
If you love what you see and want to join our team, you can do so here or through one of the other listed, open positions on this career section. We offer both full-time and part-time job types in different departments.
Ask About our
Conversion Program.
When you take the time to switch to American Torch Tip's consumables, we want to make the transition as seamless as possible.  In an effort to do so, we will replace all of your current torches for FREE and add on a lifetime warranty. Get ready to kick inefficiency and downtime to the curb.