What's there to do in Chicago at FABTECH 2017?
While you're at FABTECH 2017, you might want to step out of McCormick Place to get some coffee or have a nice dinner. We've compiled a list of things to do while you're in Chicago.

More interested in what there is to do at the event? Click here.
Best Restaurants Close to McCormick Place
Your Next Favorite Chicago Pizza Joint: Giordano's – Tripadvisor rating is 4.5 out of 5 for this pizzeria. A 16-minute walk from McCormick Place, and an excellent choice described by over 3,000 reviews. Fulfill your craving for a deep dish at this restaurant. Located at: 730 N Rush St, Chicago, IL 60611-2504
The "there isn't a better" BBQ restaurant: Smoque BBQ – Tripadvisor rating is 4.5 out of 5. If you're looking for a taste of classic American barbecue while you're at Fabtech 2017, this is the place to stop according to 1,053 reviewers. Located at: 3800 N Pulaski Rd, Chicago, IL 60641-3197
Not-your-mothers Chinese food: Duck Duck Goat – Tripadvisor rating is 4.5 out of 5. This Chinese restaurant has made itself a landmark in Chicago as one of the best places to get Asian cuisine and by our guess, if you're into it, duck and goat. Located at: 857 W Fulton Market, Chicago, IL 60607-1318
Best Coffee Shops 
Caffeine At A Short Distance: Intelligentsia Coffee, only a 14 minute drive in the morning for what many describe as the perfect cup of joe. This café has received 4.5 out of 5 stars on Tripadvisor. Located at: 53 E Randolph St, Chicago, IL 60601-7503
Of course, there's always hotel coffee, too.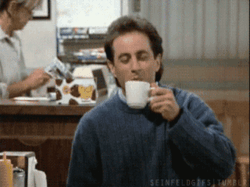 Best Chicago Bars
An Almost Literal Magical Bar: Chicago Magic Lounge – Tripadvisor rating is a stunning 5/5 stars by almost 200 reviewers. This is more than your average bar — they entertain with live magicians who perform on-stage, table-side and at the bar. It's a performance most visitors describe as a great experience. Located at: 4707 N Broadway St, Uptown Underground, Chicago, IL 60640-4999
Other Things To Do in Chicago While You're at FABTECH 2017
There are, of course, classic experiences you shouldn't miss while you're in Chicago. A few in this category are the Navy Pier, Millennium Park featuring Cloud Gate and — if you don't have a fear of heights — The Willis Tower Skydeck where you can stand in a glass room 1,353 feet above ground level.
Want more information on FABTECH 2017? Check out our page filled with information on the event, the venue and other ways you can take advantage of your trip.